UCOT helps prevent and control coronavirus condition, and provides 110,000 blockchain anti-counterfeiting tracing smart labels for free
UCOT has teamed up with UPcare Australia to provide anti-counterfeiting traceability labels for UPplus, a product with the effect of moistening the throat, improving immunity and killing bacteria. The spray was developed by a team of leading Australian experts and medical professors in the context of the global spread of the new coronavirus. Currently, the spray has been tested for toxicity by the Australian food and drug administration's TGA and has been certified as safe and effective. In the future, it will be sent to Wuhan for more clinical trials to help alleviate the global epidemic.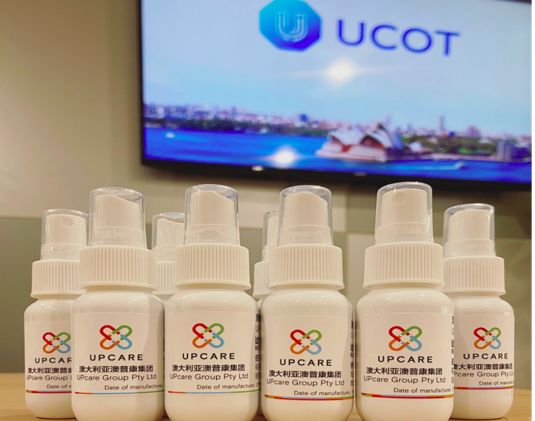 In order to ensure the authenticity and effectiveness of products, UCOT takes advantage of its technical advantages in blockchain to provide UPplus spray products with QR code anti-counterfeiting tracing labels containing product information and purchase links. By scanning the QR code attached to the product bottle, users can obtain details such as product name, production date, origin, production batch, expiration date, and traceability map. Users can click the scanned product picture to purchase the product. At the same time, UPplus's product traceability information will also be recorded in UTMS to ensure data is stored securely and not tampered with. It is worth mentioning that in view of the new coronavirus epidemic, UCOT will distribute 110,000 QR codes tracing to the source for free to help prevent and control the epidemic, highlight the business value of enterprises and fulfill social obligations. In this outbreak, UCOT has been focusing on the epidemic area and is committed to realizing the perfect combination of blockchain technology and anti-epidemic biomedical technology, so as to ensure that the products are not counterfeited, and the efficacy can be effectively played. In the future, UCOT will continue to keep pace with social development and make continuous efforts to assume social responsibilities.